← return to the singing course page
The teaching staff of the course
Francesca Roig, mezzosoprano
Since her debut at the Gran Teatre del Liceu in the 79/80 season with Rigoletto and La Traviata, she has been invited to participate regularly in the programming of said theater, acting in Traviata, Madame Butterfly, Elektra, La Fiamma, Dame de Pique, Lohengrin, Die Frau onhe Schatten, Manon Lescaut, La Vierge by Jules Massenet in the role of Maria Magdalena (Palau de la Música) together with Montserrat Caballé and Sly with Josep Carreras and Sherril Milnes.
Her performances in various Spanish cities as well as at the Peralada International Festival (La Traviata and Gianni Schicchi) stand out. She is also a performer of Oratorios, among which Bach's ST Mathew's Passion stands out in Pamplona and Santander, as well as Rossini's Stabat Mater at the Arriaga Theater in Bilbao.
Highlighting the debut at the Teatro de la Zarzuela in Madrid with the opera Ermione by Rossini (1988) together with Montserrat Caballé and Chris Merritt, followed by other titles such as Adriana Lecouvreur, Suor Angelica, Dame de Pique, Il Trovatore, La Traviata, Lucia de Lammour, etc. Internationally she has sung at the Edinburgh Festival and at the Francesco Cilea Theater in Reggio Calabria, etc.
She is a teacher of singing, vocal technique and breathing teaching Master Class in Spain, Italy, France and Poland. Since 2013, she has collaborated with the AAOS (Associació Amics de l' Òpera de Sabadell) in the annual Opera Workshop, in addition to collaborating with the recently established Ópera Actual Foundation for young people with scholarships as a singing teacher.
Carmen Bustamante, soprano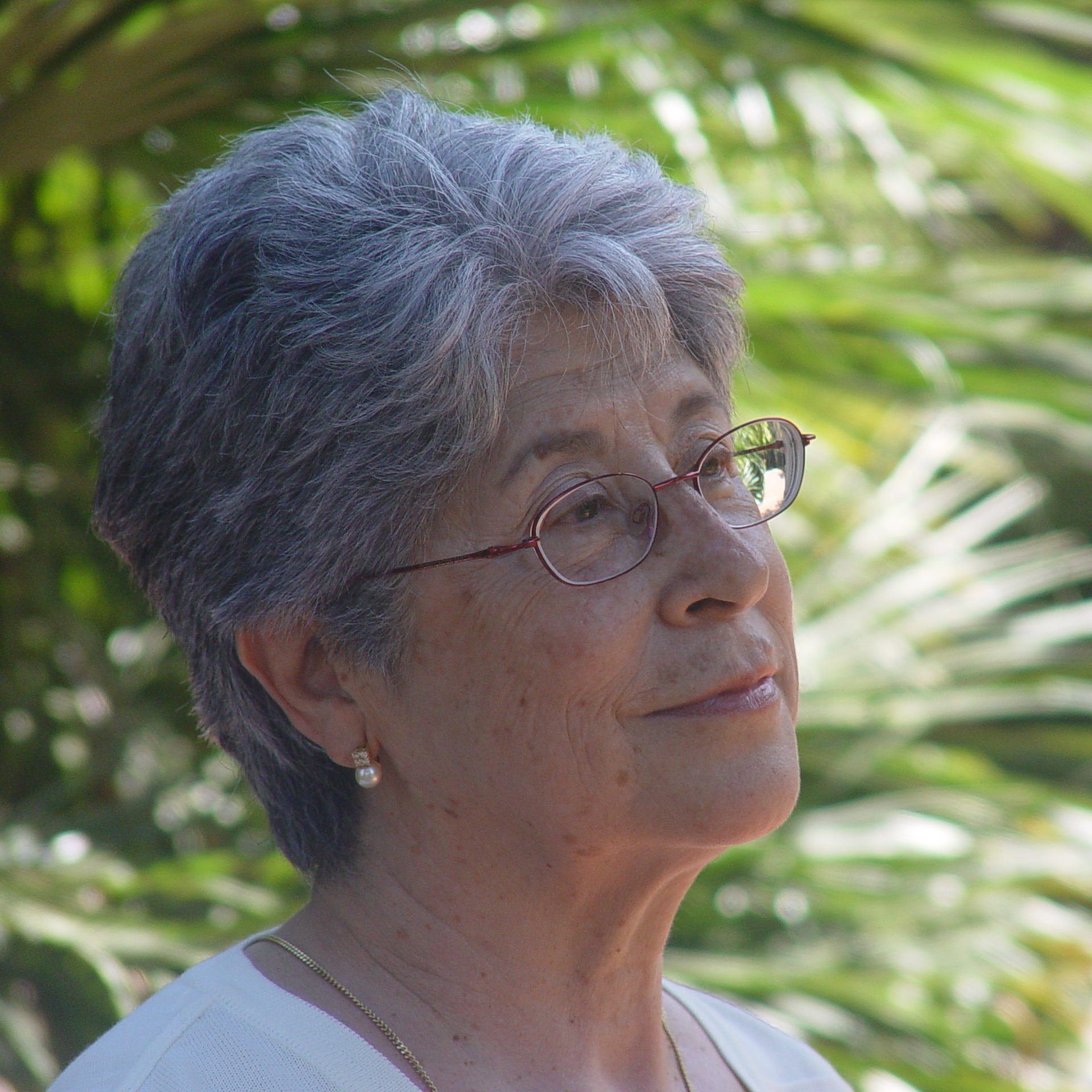 His activity as a lyric singer has cultivated the fields of recital, oratorio and opera and has been developed for more than forty years in Spain, France, Germany, Italy, Switzerland, the Soviet Union, China, Japan and Argentina .
The composers Román Alís, Armand Blanquer, Benet Casablancas, Rafael Ferrer, Manuel García Morante, Ernesto Halffer, Frederic Mompou, Xavier Montsalvatge, Federico Moreno Torroba, Joaquin Nin Culmell, Jordi Sabatés, Matilde Salvador, Josep Soler, Xavier Turull and Manuel Valls, Manuel Oltra and Salvador Pueyo, entrusted him with premieres of their works, some of which were created for his voice.
Her pedagogical side is linked to the Superior Conservatory of Music of the Liceu de Barcelona, where she has been a singing teacher and Academic Director of the Escola Superior de Cant. She has also been a guest professor at the Superior Conservatory of Music of the Balearic Islands.
His extensive discography includes oratorio, opera and Catalan and Castilian song. Awards and recognitions:
"L'Orphée d'Or" award from the Académie National Française du disque Lyrique.

1988 National Disc Award from the Ministry of Culture of Spain.

Cross of Sant Jordi of the Generalitat of Catalonia in 1992.
Vocal technique, interpretation, Alexander technique and workshops
He studied Vocal Studies at the Conservatori Superior Municipal de Música de Barcelona, under the mastery of Myriam Francheri and Manuel Garcia Morante. He obtained a higher degree in Vocal performance at the Conservatori del Liceu. He furthered his training with soprano Carme Bustamante. He has also worked with Cindee Sunner and Kurt Widmer. He holds a degree in Musicology from the Autonomous University of Barcelona.
He has performed numerous operas by Donizetti, Mozart, Rossini and Haydn, among others. He has also sung the main Oratorio works by Bach, Haendel, Vivaldi, Beethoven, Mozart and Haydn; as well as a large number of Catalan and Hispanic authors of the baroque and classical period.
He has performed in the main theaters and concert halls of Catalonia and Spain such as Liceu, Teatro Real, Maestranza de Sevilla, Euskalduna and Tenerife. He has also performed in Germany, France, Andorra, Italy and Israel.
He was professor and director of the Magisterio Musical de la Universidad Ramon Llull-Blanquerna. Professor of vocal performance at Amics de la Unió de Granollers, where he develops the pedagogical project Aula de Òpera.
Since 2018 he is professor of the International Singing Course of Sant Cugat, and since 2019 he is the director.
Rosa Maria Conesa, soprano
Born in Barcelona, she studied music and singing at the Conservatori Superior Municipal de Música in her hometown, awarding her the Honorary Award for the Superior Degree in Singing at the end of her career.
He has won several national and international awards. He has sung in different orchestras such as that of Vallès, Gran Teatre del Liceu, Orquestra de Ràdio Televisió Española, O.B.C., among others.
It has been directed by highly prestigious teachers such as; Antoni Ros Marba, Roberto Abbado, Uwe Mund, David Robertson, Salvador Brotons, among others.
She has performed the roles of "Gilda" in Rigoletto and "Micaela" in Carmen for the Cicle de Ópera de Catalunya.
Among many performances at the Gran Teatre del Liceu in Barcelona, it is worth highlighting his participation in the following operas: "Jenufa" by L. Janacek, "Die Walküre" by Wagner, "Pique Dame" by Tchaikovsky and in the season 92-93 "Carmen de Bizet", stage directed by Núria Espert; as well as "La Traviata" by Verdi, in the 01-02 seasons.
In recent years he has been part of the team of teachers of the Sant Cugat Camerata Singing Course and has collaborated in collective vocal technique classes for various choirs and theater groups, through modern and world music.
musical He currently teaches singing at the Artmusic School and at the Coco Comin Musical Theater School.
Marisa Martins, mezzosoprano and Lied Dramaturgy Workshop
The Argentine-Spanish mezzo-soprano began her studies in Buenos Aires, her hometown, and she continued them at the Superior Municipal Conservatory of Barcelona.
His operatic repertoire includes mainly Monteverdi (Ottavia, Proserpina, Minerva), Mozart (Dorabella, Annio, Zerlina, Idamante, Tamiri) and Rossini (Zaida, Doralice, Lucilla, Roggiero, Berta), roles he has performed in the main theaters of Barcelona , Madrid, Brussels, Rossini Opera Festival in Pesaro and the Mozart Festival in La Coruña, collaborating with directors such as René Jacobs, Harry Bicket, Giovanni Antonini, Fabio Biondi, Christopher Hogwood, Alberto Zedda, Ottavio Dantone, Attilio Cremonesi, among others.
On Mozart's 250th anniversary, she makes her debut at the Salzburg Festival with L' oca del cairo and Lo sposo deluso.
Specially interested in the voice-movement relationship, she takes part in productions that combine music and contemporary dance at theaters in Basel, Lucerne, Hebbel-Theater in Berlin, Cologne Opera, Brooklyn Academy of Music in New York, Innsbruck and has also collaborated with The Fishhouse in San Francisco.
He has recorded for Harmonia Mundi Monteverdi Madrigali guerrieri ed amorosi, with René Jacobs and for Columna Música Frederic Mompou –Combat del Somni–,the Integral de canto (Vol. I) by Montsalvatge and, by the same composer, El gato con botas (nominated for the 2004 Grammy Awards for Best Opera Recording).
Actress, singer, director, teacher and creator. www.claradelruste.cat
She started as a professional actress in the company Els Joglars. Actress-singer in Dagoll Dagom. He performs shows for adults, some of his own creation. He has created, performed and directed musical stories for family audiences. Assistant director of Comedians. Actress in TV series and cinema. He has worked at Radio Catalunya Música and at Catalunya Ràdio Direction in the Petit Palau de la proposal; the Battle of the Forgotten. Narrator in various proposals: stories, legends.
Theater teacher, teacher of techniques for speaking in public. Teacher of tools for choir directors. Creator of Teatrei+, Stimulart and Coach&Cos. Lecturer of the University Classrooms for the Elderly. Body education teacher for musicians and singers at the Sant Cugat Conservatory. As a lyrical singer, she was part of the Choir of the Gran Teatre del Liceu. Currently instrumentalist – cello in the DILETANT Orchestra. Directing stage in the Cantània, Cantata de secon -schools of Sant Cugat and Cantata at EMMúsica de Vic and Cantem África at the Palau de la Música Catalana. Stage teacher in the Sant Cugat international singing course in two editions.
Nica Gimeno, Alexander technique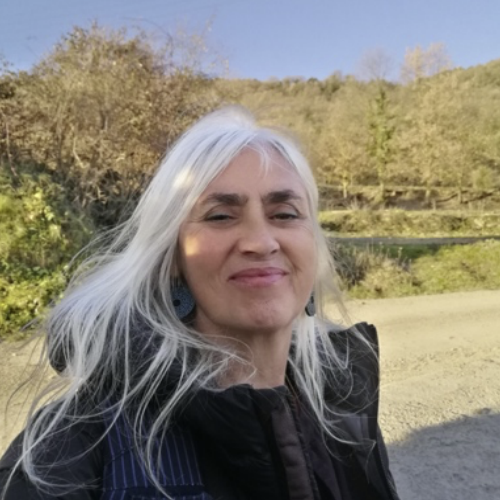 Nica Gimeno is a teacher and trainer with extensive experience in the Alexander technique and a therapist specializing in trauma-informed therapy. He studied Gestural Theater at the Institut del Teatre de Barcelona during the years 1978-1981 and continued his theatrical research exploring the theater of movement and various body techniques. In 1983 he received his first T.A. classes. which will lead her to enter the school "The Constructive Teaching Center" (London) in 1985 directed by Walter and Dilys Carrington, direct students of F.M. Alexander.
He graduated in 1988 and began his private practice in Barcelona leading introductory workshops in different Spanish cities and abroad. Teacher of T.A. at the Conservatory of Music in Terrassa, and at the Andalusian Theater Center (El C.A.T), he has collaborated as an assistant at the teacher training school of "The Constructive Teaching Centre" (London). From 1989 to 2001, he was a member of the teaching team of the Interpretation Department of the Barcelona Theater Institute, teaching individual classes in Alexander Technique and movement, based on the principles of this technique. In 2012, he taught the technique weekly to the group of musicians from OBC, the Barcelona and Catalonia Symphony Orchestra. He is part of the teaching team of the international singing course from the 1st edition until this year, the 17th edition.
Laura Martínez, Alexander technique
Laura Martínez Martínez is trained as a contemporary dancer at the AREA school in Barcelona and participates in various productions and projects in Argentina and the Netherlands. In this country, she trained as an Alexander Technique Teacher (ATON School, Netherlands), graduating in 2002. Since then, she has been working in her private practice teaching individual classes and T.A. workshops. In 2006, he completed a Postgraduate course in the studio (Barcelona) and began to collaborate there, being part of the team at the teacher training school of Técnica Alexander Barcelona, directed by Nica Gimeno. He later performed the role of assistant director of the same center. It belongs to the Spanish Association of Professors of the Alexander Technique (APTAE).
She is a movement psychotherapist (DMT) graduated from the UAB (Master in Dance/Movement Therapy, 2012) specializing in somatic and evolutionary movement, and a Registered Member of the Asociación Española de Danza Movimiento Terapia (ADMTE).
She works in individual sessions with adults and young people, and has regular groups. He is currently finishing his Degree in Psychology (UOC, Barcelona).
Cecília Gassull, Akiara method
She has a doctorate in pedagogy and a degree in psychology. She studied singing at the Superior Conservatory of Music of the Liceo de Barcelona and has trained over the years in different psycho-corporal and energetic methods; She is a body instructor for instrumentalists by the Cos-Art method, a Polarity therapist, a graduate in MLC © and an energy harmonizer.
Since 1995 she has been dedicated to body work applied to the voice and over the years she has expanded this approach to the emotional and energetic terrain to form the AkiAra method.
She currently combines her work as a tenured professor at the Autonomous University of Barcelona and research on the body-voice relationship with the accompaniment of personal processes and the release of shells of the voice.
Born in Alpens (Barcelona). He began his musical studies in Caldes de Montbui and finished them at the Superior Conservatory of Music of the Liceu de Barcelona, with the Honor Award. Student of Pere Vallribera, Anna Maria Cardona and Cecilio Tieles..
He deepens in vocal accompaniment and the chamber music repertoire with Àngel Soler, and in the Cos-Art method with Yiya Díaz. He is a teacher of Vocal Repertoire for the students of the sopranos Enriqueta Tarrés, Meritxell Olaya, Anna Ollet, Mariluz Martínez and Margarida Lladó at the Conservatory of the Liceu De Barcelona and a teacher of Chamber Music at the same school. He regularly collaborates with the Choir and Orchestra of the Gran Teatre del Liceu (by Billy, Attle, Weigle, Kopylov, Schneider, Boder, Vicket, Ortega, Pérez Batista) and works in the direction and performances of La Petita Flauta Mágica, Allegro Vivace, William Tell and Hansel and Gretel. Private pianist for Ms. Montserrat Caballé and tenor Josep Carreras in the preparation of recitals.
He performs in recitals all over Spain, in France, Italy, Panama, Andorra together with artists such as Ramón Contreras, Stefano Palatchi, Rocío Martínez, Joan Martín-Royo, Anne-Marie Calloni, Ricardo Velásquez, Víctor Jiménez, Maribel Ortega, Manel Esteve, Núria Dardinyà, Carlos Cosías, Jordi Cortada, Indira, Marc Sala, Sara Blanch, Sergi Jiménez, Mònica Cjalej, Pierfrancesco Fiordaliso (violin), Carlos Murias (castanets), Francesca Canali (flute), among others.
Participates in different singing courses and competitions: Francesc Viñas, Manuel Ausensi, Festival Líric dels Països Catalans, Maria Canals, Sant Cugat del Vallès, A Tempo (Barcelona), Josep Mirabent (Sitges).
I'm Jordi Romero. Singing repertoire pianist.
It is a pleasure for me to be able to share my experience with the new generations of singers in the XVllé International Singing Course of Camerata Sant Cugat.
There are already some editions in which I have had the privilege of being and from which great professionals with a more than remarkable international projection have emerged.
I am convinced that the work that will be carried out this week, for my part, preparing the repertoire followed by the accompaniment of the concerts and with the collaboration of the entire teaching team will give an excellent and very profitable result.
With great enthusiasm, we will see you shortly.
Jordi Romero has been a teacher of singing repertoire at the Conservatorio Superior del Liceo de Barcelona (1998 – 2006).
He accompanied Miquel Ortega, David Mason, Francesca Roig, Anna Belen Gomez in the first international singing course in Barcelona (August 2010).
He has collaborated with: Carmen Bustamante, baritone Jerzy Artysz, Yolanda Auyanet, Rosa Mateu, Salvador Carbón and Crlos Cosias.
He studied classical piano at Conservatori Superior del Liceu with Albert Attenelle and Lied with Josep Surinyac. He ezpanded his studied at Musikeon (València) with Luca Chiantore.
He has worked in several musical theatre productions such as The Addams Family, A Chorus Line, Billy Elliot or Grease.
He has also worked for the Gran Teatre del Liceu in Rossini's creation show called La Cuina de Rossini. He has worked with L'Auditori de Barcelona with Cantagran.
As a comooser, he has written music for s'hort films, advertising, musical Theatre shows but special mention for "Diferent" an order from Palau Vincles Social Project by Palau de la Música.
← return to the singing course page
Xavier Baulies
Camerata's Sant Cugat director:
Jordi Casanova
Course Director
Júlia Salvador
Course Coordinator